Today is the day that I calibrate my monitor and compile my tax return for submission to her majesty the Queen. What do the two have in common? Not much except anticipating the colour calibration process can feel as painful and bemusing as completing a tax return. I assure you neither is the case.
And the reward? As far as the colour calibration is concerned, I can think of few things in photography as satisfying as preparing an image on screen for birth into the physical world, in my case to some Chromaluxe® 2mm aluminium transfers, and having it come out exactly as you intended.
I'm based in Reykjavik, Iceland at the moment and Chromaluxe®is based in Louisville, Kentucky, USA. The only way I am going to know if I am sending them a file which was prepared in a sensible colour space is to calibrate my monitor and send them a generic RGB profiled image for their RIP. Keep in mind, this isn't a 'how to' calibrate but rather a 'why to'. There will be plenty of tutorials for you to watch out there on how to calibrate your monitor.
Fear is the enemy here more than figures and terms like RIP, profile, CCFL and gamma. It is true, it took me some time to search on the net and find out that my Macbook Pro Retina made in 2014 is indeed a White LCD colour LCD (see the top item right), but this process is a lot like baking a cake. Precision is required, however once you know the order of steps and ingredients, all you have to do is follow the recipe. If you do results will be more than satisfactory.
Step one. Understand what a colour profile is, at least in nature. In short, it is a scale of colour which relates an image to the space or object you are working on, like a monitor. Monitors vary in their ability to display colour, some have a larger scale, some a smaller one. See that 'sail' of colour above? That is a colour space of something, let's say my Macbook Pro Retina display, and the dot in the middle is the white point. You could say that the entire visible spectrum's scale is represented in the grid space around it. The monitor occupies only a specific portion of that scale. What our eyes see is far more than what our monitor sees which is again far more than a print sees. If you want to go from one to another accurately, you're going to need colour calibration.
Step two. This part is easy. Just install the software and plug in the i1Display into your computer. Follow the instructions step by step. There are tutorial videos available from the home screen of the software. I suggest you watch one, I did and I understand this process. It was still helpful. The only point I got hung up on was which kind of LCD was my Macbook Pro. You could go with the suggested default but I wanted to be precise. I found out that all Macintosh laptops made after 2012 have LED LCD's, therefor mine by deduction is an LED. White or RGB you ask? White. There are no controls to adjust the colour of my display in the native software and if it were RGB this would be so. Read more about that here if you wish. After I followed the steps outlined by the software I saved the new active profile. That is all there is to it.
I've never had a profiler which can monitor ambient light and adjust the profile on the fly accordingly. The x-rite i1Display can. I'm super impressed because where I am working, there is ambient flare (the profiler will correct for this as well) in the daytime, and the light changes frequently in the hours between 9am and 11am and 5pm and 8pm. So as I am am working, the profiler is monitoring these changes (every 10-30 minutes if you ask it to) while plugged into my computer, feeding back the data to the software and making subtle adjustments. You can of course turn this off and adjust the profile manually.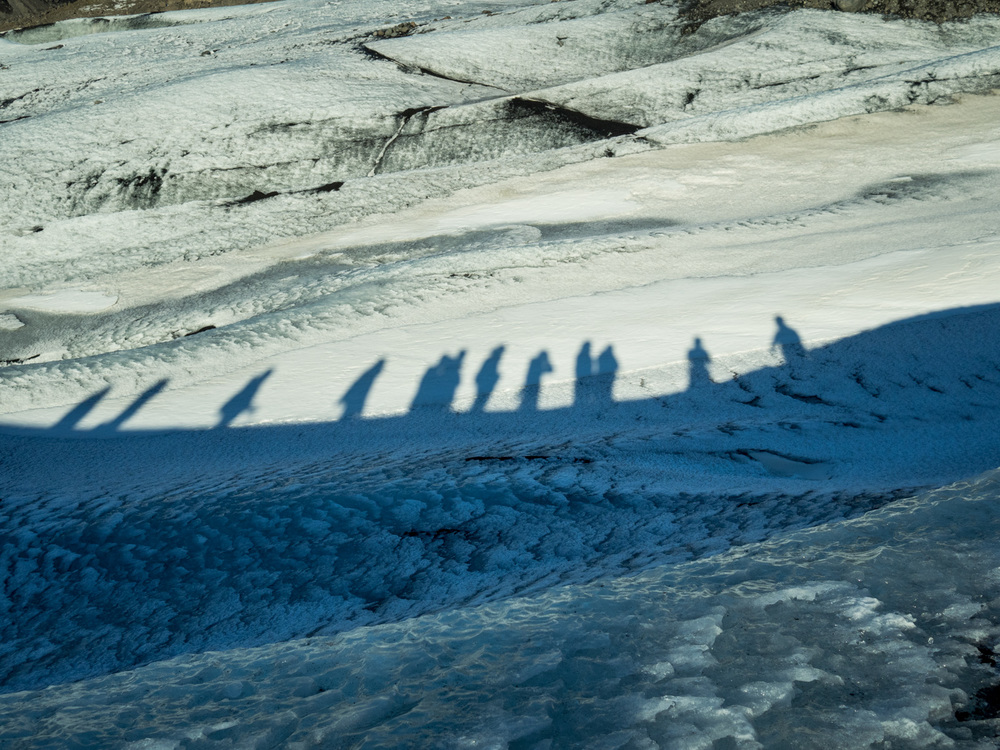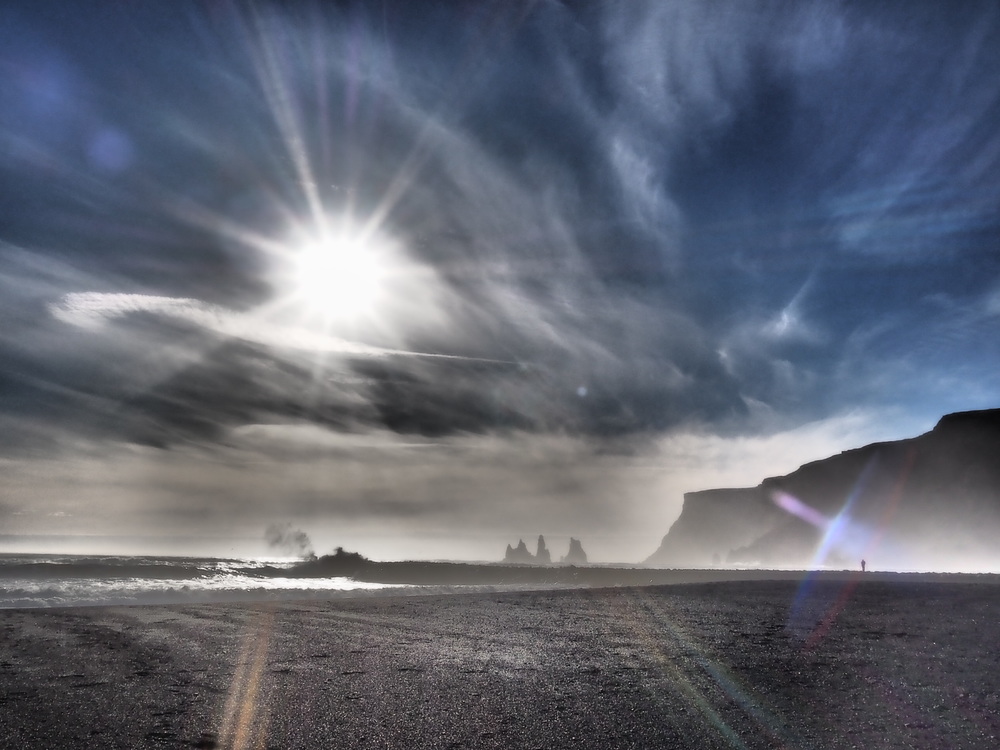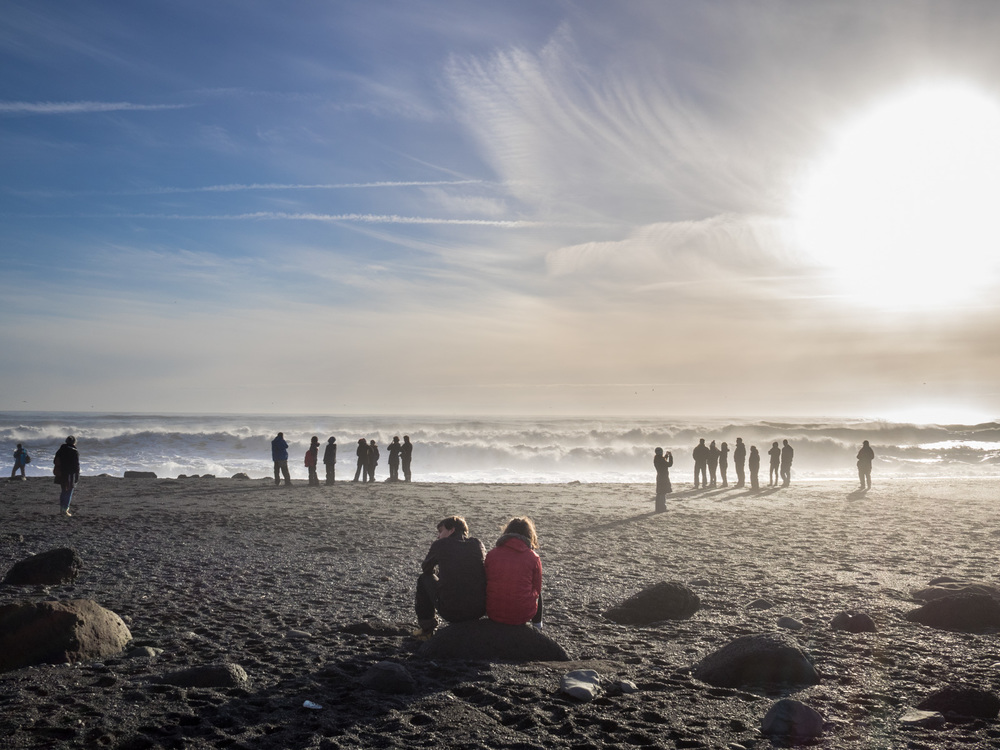 Having been an owner of previous versions of the X-rite profilers, I can say that the i1Display is indeed an improvement on those. It feels like a far more accurate, easily adjustable instrument than its predecessor, and the software is easy to use.
Now I must get back to adjusting my images in the darkness which is descending slowly. The sun here in Reykjavik has set since I began this post and the ambient light is completely different than when I first calibrated my monitor. I have't had an ambient adjustment recently enough so I'll go make one now from the shortcut menu at the top of my screen. Then back to working on these images. None of them are finished images. Some are a in-camera made previews which I will either discard or recreate manually from the original RAW data (also pictured) with more precision and less loss of visual data. Then I have a tricky concert image with odd colours which could easily go way out of gamut and a more natural portrait. Plenty of challenges ahead but I know now I can trust my monitor.
Finally the images for print which I sent to ChromaLuxe®. ProPhotoRGB profiled images corrected on my Macbook and sent via Dropbox to the printers in Louisville. Considering the images were printed on aluminium the final colour and tone is reassuringly faithful to the digital files.
Cut to me in the studio for a real test of this workflow accuracy. I recently had to print six photographs for an exhibition all of which I had prepared using my laptop. I simply transferred the files to the main printing computer's public folder. I then opened them in LightRoom and using a calibrated profile for the printer and paper I was using, printed them straight out without any problems or need for adjustments. It was as easy as Command-P (and adjust a few settings in the print dialogue box).
CAMERA PROFILE CREATION USING PASSPORT COLOR CHECKER
A step further into the world of colour accuracy is to use X-rite's Passport Colour Checker for each single lighting condition. Set up all your camera settings as you would have them for the situation. If you wish to use the custom white balance setting on your camera with the white balance card in the passport to create a custom white balance this is even more accurate. Else set your camera to the white balance you think best describes the situation. I tend not to use AUTO white balance when shooting RAW as that makes for more work later. With all your RAWs set at the same setting you can change them in batches as needed. Finally take a frame of your subject with the ColorChecker Passport in full view. The software will recognise it later when you load the file. There are two ways, the plugin for Lightroom (which is excellent and the fastest way) or the ColorChecker Passport application which is free. You must load a DNG image into this application. I converted my RAW image (from an Olympus EM-1 so it is a .ORF) to a DNG. Once the DNG is loaded you can easily create the profile for the image. It will appear in Lightroom under Camera Calibration - Profile (please restart Lightroom if it was open when you created the profile). What this profile is, is a 'pre correction' bringing your image to as neutral a starting point as possible to then work from. It will give you greater colour accuracy if you are working with products or objects which must be a certain colour and a better base to jump off from.